Monday, March 30, 2015
The thought of a fire in our house is a scary one but I can put my mind somewhat at ease that my littles, especially the older two, know what to do in case of a fire. Homemade pizza night provides us with an opportunity to talk fire safety almost weekly, as our fire alarm goes off from the heat of the hot oven when I pull the pizza out.
But there are always what-ifs? Especially with the news article that aired a few months back
showing
that a large percentage of children don't wake up to the fire alarm going off. It's hard to imagine not waking up to the loud noise of the fire alarm but yet those kids slept right through it. According to the study low frequency (vs the high frequency alarms in most houses) or alarms that you record your own voice on the message tend to work better.
How to make what could be a very scary situation maybe a little less scary? A visit to the fire station of course. One of the local fire stations held an open house over the weekend with food, and tours of the trucks and more.
The littles got to climb all in the front of the fire trucks (and there were several different engines to check out.)
One of the firemen gave a full tour of all the different things found on the truck. A serious professional organizer must have put that truck together! Just when you think you've seen everything there is another compartment with more tools.
AirLife even came out! We were able to watch them land in the field next to the fire station and then the littles had an opportunity to look around.
My future helicopter pilots?
Let's hope this is the only type of situation I see my littles on a AirLife patient bed!
Then we were able to see the fire marshall's arson newest arson dog, Villy. He got a steak for dinner last week when he passed his certification. Since then he's even been out to a few calls. They can use him to sniff out accelerants. For the demonstration they dropped lamp oil on to one of the four shirts and he was able to quickly sniff out when one it was on. He was cute as can be and excited he earned his ball for doing a good job.
Of course the kids loved him! (And chatted up his handler all about our own puppies at home)
I think one of the most important things about visiting a fire station is letting the littles see what the fire fighters will be wearing if they do have to rescue someone from your house. The fire fighters didn't do that this time with all the activities going on but the jackets and helmets were out in the middle on their normal rack so the littles could see them. Once they have all their gear on (including oxygen and mask) the littles won't able to see much of their face which could be really scary in a low light, smoky situation. Micah was able to see this when the fire fighters came to his preschool.
Future fire fighter maybe? Not anytime soon though - that helmet is really heavy!
A big thank you to the District 7 fire department for opening up their house so everyone to come see and putting on a fantastic open house! These seriously are the nicest set of guys who work here - I had taken Micah and Lexie on a random weekday afternoon with a friend who was going to drop off treats for their fire dog (a dalmatian named Dottie of course!) and they had gotten a private tour of the trucks, ambulance and everything else while we were there that day.
(Of course of all the fun things they had going on, Micah's favorite was the bouncy house…. and Abby's the dog)
So test your fire alarms monthly, have an exit plan that everyone knows as well as a meeting spot, remember stop, drop and roll and go meet your local fire men!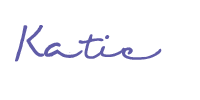 Monday, March 23, 2015
My littles are just like their mama and are major water bugs. They were a sadly disappointed they didn't get their fill over swimming over spring break because it started with a cold and rainy weekend and they only got to swim twice. With the chilly weather even though the water park was open over spring break - it would have been way to freezing for my little skin and bones dude to stay in the water long.
So when the natatorium downtown held an underwater Easter egg hunt, it was an event we just couldn't pass up! I mean can you show me a kid that doesn't like an Easter egg hunt and the pool twist on it was just perfect for my little water bugs!
Micah's age group went first, gathering up their eggs in the baby pool. Micah totally tried to make a method to his egg collecting - some of the eggs had marbles inside so they would sink (I think?) and he thought those were the best eggs to collect so he'd shake each egg and only collect those with marbles at first. No eggs had prizes in them and marble or no marble didn't matter so I finally convinced him that really didn't matter so he happily collected more eggs. There were more than enough eggs to go around - especially since it was yet another dreary rainy day - I assume that probably affected the turn out for the event. After the hunt they turned in their eggs and received a prize - a cool frisbee, water bottle and other goodies unless you had a special egg with a mark on it for the bigger Easter basket prize.
Next up, Abby's age group in the big pool. They passed out noodles to everyone so they could easily put their eggs in the bags without having to tread water. I was really impressed with the staff in planning this event as there were plenty of lifeguards so that children would needed a hand or weren't confident in the water could have a life guard assisting them and could participate without fear.
There were so many eggs for this age group, Abby filled her bag and they had run out of extras (in the little group they had plenty of extra bags) so she brought her extras over and Micah and Lexie helped scoop them up into a towel to carry all the extras that didn't fit in the bag.
Lexie was very proud of carrying the bag of eggs and would not give it up to Abby. See little miss was too little for their age groups so she didn't get to participate herself. (I think she would have been just fine in the 5/6 year old baby pool hunt)
After Abby got her prize, the big two were able to participate in tube races. Which was comical. Abby was long enough to kick her legs in the water but for some reason she decided to use her arms instead of her legs and swim herself that way as she wasn't quite long enough to use both.
Micah, my itty bitty guy, was not nearly big enough to lay on the tube and kick and his arms weren't long enough to pull him well either. He tried his best though and fell off the tube once - oops! The lifeguard ended up pulling him most of the way back (again they had a lifeguard swimming along with each child just in case)
I was very pleased with how well put together and ran this event was and makes me sad we weren't able to make the events they had over Spring Break but I'll totally be on the look out for more SA Parks and Rec events now! I will say to some the natatorium smell and sticky humidity might turn people off from swimming there and while I was wishing for that cool breeze of opening on of the sliding doors along the sides - it didn't bother me and brought back lots of swim team memories. Now to find a summer swim league for Micah (and maybe Abby if we can make it work with her gymnastics) so they can have some swim team fun this summer!