What makes you smile? That was the question of the day a couple weeks ago when I had the privilege of attending a luncheon and photography workshop put on by
Invisalign
. The awesome
White on Rice Couple
was there to teach us all about how to capture the things in life that make us smile with whatever camera we have handy. It's not always about having the perfect lighting, best equipment but instead about capturing the memories.
This sweet thing always brings a smile to my face!
Capturing your memories can make you smile and you see a lot of smiles of those you are taking pictures of too. I remember back in 5th grade when I got my wire braces on. I really didn't want to smile in pictures and show them off. Not only that but at times, especially after an adjustment, the wires and brackets would cut into my mouth and the wax to put over them to prevent that really didn't stay in place. With Invisalign, I wouldn't have had that problem, as their aligners are inconspicuous and won't cut into your mouth since they are made of a nice light-weight (BPA-free!) plastic. I'm now jealous they weren't an option when I had braces but thankful they'll be an option for my kids should they need them.
Now I knew a smile was important but I didn't know just how much difference a nice smile can make. It makes me thankful my parents put a priority on having a heathy smile and something I'd like to also pass along to my children.
It's crazy to think that it's only a year or two before we need to start thinking about a straight smile for Abby. I learned that she should be seen by an orthodontist to have a first peek in her mouth but the age of 7 or 8. While she wouldn't likely get braces at that point, there maybe be a "quick" fix that can be done at that point. When all her permanent teeth have come in between 11-13 is when she could start using
Invisalign Teen
.
I remember my first orthodontist where we discussed the braces I was going to have put on my teeth. I ended up crying. Not necessarily because I'd have these metal braces on my teeth and how they'd look but because they said I couldn't have popcorn. What can I say I love my popcorn. (I ate it anyway braces and all) With Invisalign, you take the aligner out while you eat, so no forbidden foods! This also means you can fully and floss your teeth with no wire braces to get in the way. Another win as you'll have healthier teeth and gums. No worries either because with Invisalign Teen you can get up to 6 free replacements for your aligners if one happens to get lost or accidentally thrown away. Another nice feature of
Invisalign Teen
is the compliance indicators - the blue dot - that fades with wear so you be assured your teen is wearing them and helps you to know when you are ready to move on to the next aligner.
If you are now thinking about how great Invisalign would be for your kids, or even for yourself, why not head over to Mom it Forward and enter the
$1500 Invisalign giveaway
! You can see more about how
Invisalign works right here
.
And for my local mama friends (or even those who live in the near by cities since with Invisalign appointments are less often than with wire braces!) - you can go
here for a $500 off coupon
and a list of doctors.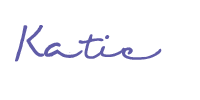 * This is a sponsored post but all opinions are, as always, my own.