Easter has been all over pinterest lately. So I'm on the ball and getting together the kids Easter
baskets
buckets
. I made their buckets last year and I am so happy I was able to find another bucket for Alexis this year! I love how they turned out! Here's Micah's (in progress last year.)
I'm trying not to go overboard and also to focus on the reason we celebrate Easter. That said one of my favorite things growing up was the stuffed animal in my basket. I loved stuffed animals as a little girl and I have to remember that when I look at Abby's toy box overflowing with stuffed toys.
So instead of bunnies I'm going to have lambs in their baskets this year. Lambs for the Lamb of God. I love Amazon and found several cute options - I think I've settled on these 3. It's surprisingly hard because if Abby likes Micah's better or the reverse it could be bad news but I don't really want to get 2 of the same.
For Alexis:
For Micah:
For Abby:
I'm also planning on putting a cd in their baskets. After our spring break road trip I think we need more music the kids will enjoy. Abby loves the song Christ is Risen by Matt Maher but I can only listen to it so many time. I'm going to get some kids praise and worship music like they sing at Bible class during praise and worship time. I love that I could find all these on Amazon as it's Micah is aware of everything we buy - no more sneaking and hiding things for later if he's shopping with me - and I don't often go to the store without either Abby and/or Micah.
Then to complete the baskets I'm going to try to find Chocolate crosses that I've heard Wal-mart carries and a tiny bit of other candy.
Then I'm going to complete the baskets with some summer goodies - new swimsuits, chalk, maybe swim googles for Abby (and Micah?)
What do you put in your kids baskets?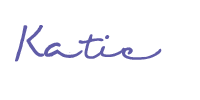 *Amazon affiliate links used. If you click through on the pictures to Amazon and then make a purchase, I may receive a tiny bit of money*