So last week when it was warm we went outside and I gave each child a poster board, a couple colors of paint and let them go to town on it. I know Abby loves this because at the beginning of the school year she has brought home many a paint covered picture. Micah got into it as well. This paint covered poster board was going to become new art for our play room.
One wall of our playroom has some wire hung up with all different projects that we've done since August (I really should put some of those away as it's not fall anymore and we don't need painted leaves, spiders and such up there but I have a horrible time getting rid of any of my kids projects - though it's easier when I have a digital version of them to refer back to!) The wall opposite the art display wall has pictures (awful mommy confession - they are all pictures of Abby or Beau & I pre-kids and I really should add some of Micah in there!) Then the wall you see facing you when you walk up the stairs has nothing on it. Not that it needs to but it's a playroom and I want it to be bright, colorful and fun not just boring empty beige walls.
So when I saw this craft on
Meet the Dubiens
(seriously one of my current top two favorite craft sites right now!) and she found it from
Sarah Jane Studios
who had the templates for a couple of the animals on her site.
Once they were dry I printed out templates in the shape of animals. I loved the elephant and seal from Sarah Jane Studios so we went with those two. Then since Abby is in the chickadee class this year I took one of her paintings she made in school at the beginning of the year and turned it into a bird. Then both kids love dogs so we had to include a dog. I taped the templates on top of the paintings and cut out the animal shapes from the kids paintings. Then I took those placed them over a sheet of paper with the name of the animal and framed them in frames from the dollar spot at Target. (LOVE the Target dollar section. I also have a large pile of these frames for party favors for Abby's birthday... in August)
The finished framed art
Close up of the birdie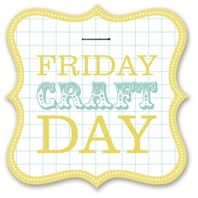 It's cold here today - and very windy, which of course makes it feel colder. So we stayed inside for most of the day with the exception of Abby going to school and two quick errands I had to run (complicated by the fact that I bought the wrong thing at first and had to go back and exchange for the right thing!) Abby had a cowboy lunch at school today - she didn't wear any cowboy get up though - instead she wore her Target Ugg knock off boots (kept her feet warm at least!), jeans, white shirt, a jacket (that mommy forced her to wear) and her raincoat over that. Wait I didn't say it was raining today did I? Nope... it wasn't she just wanted to wear it. Wanted to wear it instead of her other jacket but mean mommy made her wear another jacket so she at least wouldn't be too cold. It was 28 degrees and windy outside when she left for school after all. I'm not sure her two jackets were even enough if she had been outside for any extended period of time but when it was 70 degrees a couple days ago and will be again by Sunday we don't really need a heavy jacket much around here.
Since Abby didn't wear anything cowboy-ish and it is
rodeo time
right now I rocked my new skinny jeans and cowboy boots. This was something new for me - I've never ventured down the road of skinny jeans but I love the idea of rocking some boots with them (which I'm still on the hunt for some awesome flat riding boots to wear now) so I went for it. Beau said multiple times it looked good so I hope his (male) sense of fashion isn't letting me leave the house in something I don't look good in!
Being that it's so cold here after bath I had one very cold little boy - I mean he has no rolls on his body at all to keep him warm. So after getting his jammies on he got all wrapped up in a warm cozy blanket.
Big sis of course had to get in on the picture taking action, grabbed her blanket and asked me to take her picture in the chair as well. Big change from last week when she would be as silly as could be and look away or run away from the camera. She's still making a silly face though!
Hope ya'll had a good day - and if you are somewhere where it's cold (as in not living in Florida) stay warm!