GOOD MORNING! I hear ya'll get to go to a birthday party for baby Jesus in Bible class at Church this morning. I hope you have a really good time!
I really want to go to a birthday party too! So I decided to throw a little party myself. Do you want to come join me for a breakfast party?
But first here is the next part of the story…
Far away, some wise men saw a very bright star in the sky. They knew that something very important had happened. They decided it meant a new ruler had been born and they must go and find him.
Micah jumped up and joined in on the tea party.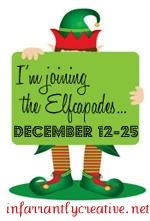 {Letter & idea slightly adapted with permission from
Infarrantly Creative}